Regardless of which industry you are in or what you are trying to sell, lead generation is going to be among your top priorities.
The concept is pretty simple:
Attract prospective buyers, offer them something valuable, then capture their contact information.
In practice though, there is more to it. For the vast majority of businesses, modern marketing typically involves running campaigns on several channels, such as email, social media, organic search, mobile, and video.
Between content creation, search engine optimization (SEO), paid advertising, data analytics, and social marketing, you're bound to have your hands full.
And when it comes to B2B lead generation, the pressure to hit sales targets is an ever-present weight upon the marketing team.
All that to say:
Lead generation is a huge challenge. However, it's one that every business must embrace to succeed, as more than 80% of B2B businesses already consider it to be their most important goal.
On the plus side, advanced martech solutions present a plethora of options for marketers to improve their lead generation strategies. The trouble today is deciding just how best to invest your budget.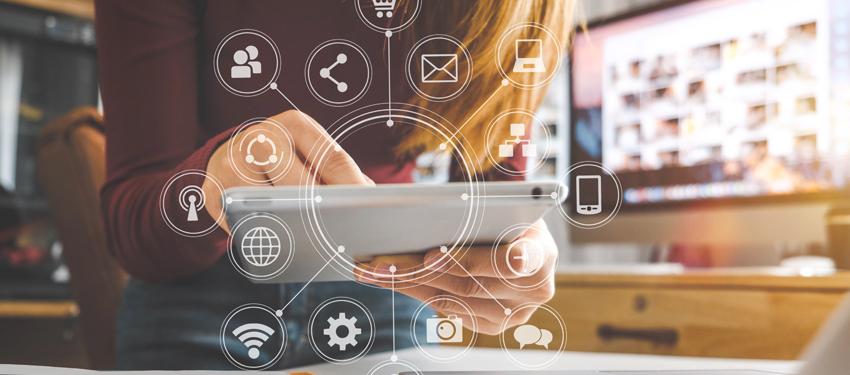 5 Essential Tools for Lead Generation
The annual Chief Martec report for 2018 revealed that there are almost 7,000 martech tools on the market.
It's easy to be overwhelmed, and even easier to make the wrong choice.
Save yourself the hassle, and save on wasted spend by focusing on the tools that really make a difference.
1. Content Management
The online marketing landscape continues to shift regularly, but content is still king. It's just important to realize there are many different types of content, including:
Blogs
Case studies
Guides
eBooks
Cheat sheets
Videos
Webinars
When it comes to lead generation, you can offer high-value content like any of these examples as a lead magnet on your website in exchange for an email address. This is an effective way of encouraging people to answer your desired call-to-action (CTA).
Should you have the budget and resources to be working with your own web development team, you can build custom solutions into the website's backend. However, it's much easier to use content management systems (CMS) to publish content for your audience.
Leading CMS Providers
WordPress
Contentful
Drupal
Joomla
The advantage of using a dedicated platform for content management is that you will have access to an array of specialized content tools, which allow for greater customization and more scalability.
2. Landing Pages
Undoubtedly, one of the most important lead generation tool for any sales campaign is the landing page.
It's great if you can drive a ton of traffic, but there has to be a destination. Ideally, that destination will be a perfectly-optimized landing page or form that is streamlined for maximum conversions.
Everything from the design and copy, to the images and CTA, must be carefully considered so that your landing pages deliver the best possible return on investment (ROI). However, if you're having trouble deciding on the best versions, fear not, for this merely provides another great marketing opportunity: A/B testing.
44% of companies already use some form of split-testing software. By split testing different ideas, you can optimize your landing pages, which means more leads, more conversions, and a greater ROI.
Start with the best landing page software on the market to find what works for you:
Landing Pages
Unbounce
Instapage
Lander
Leadpages
Web Forms
Formstack
Gravity Forms
Wufoo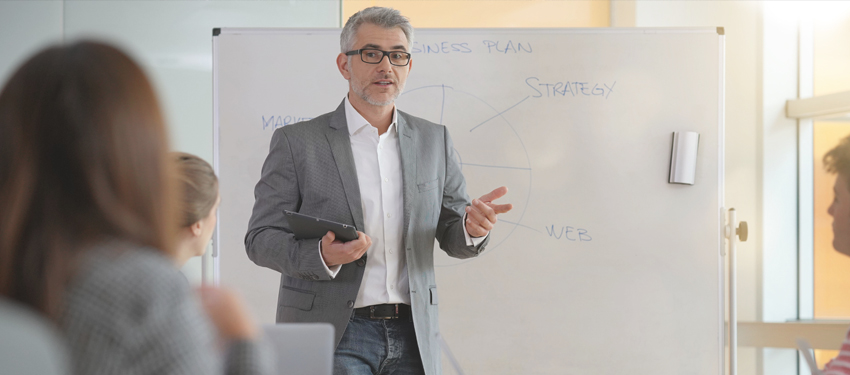 3. Marketing Automation
Today, you can't talk about the best tools for lead generation without mentioning marketing automation platforms (MAP). As artificial intelligence and data analytics burrow deeper into modern business, automation is rapidly becoming the backbone of marketing.
By using MAP, your business won't just capture more leads, but it will also learn more about each and every visitor, enabling you to tailor your content and product offers on a more personal level.
There's no doubt about it:
Marketing automation makes your business much more effective, and efficient, which enhances the customer experience and boost your bottom line.
Leading Vendors in Marketing Automation
HubSpot
Marketo
Eloqua
Act-On
4. CRM Software
Just as a marketing automation platform can vastly improve your marketing strategy, customer relationship management (CRM) software is a tool that turbocharges your sales process.
Best of all, you can connect your CRM and marketing automation platforms, syncing the data in each so your sales and marketing teams are better integrated. Marketers can update leads and easily communicate with the sales team as leads are nurtured along the funnel.
Leading Providers for CRM Software
Salesforce
Microsoft Dynamics
Oracle
SugarCRM
5. Social Media Marketing
Social media has become a seemingly untameable beast, with literally hundreds of management tools currently available. These range from basic scheduling to deep analysis, and social listening.
And of course, there are some social media tools for lead generation.
These "social prospecting" tools are growing in popularity as more business look to leverage the reach that social media platforms offer.
For B2B businesses, social prospecting is especially potent on LinkedIn, which accounts for 80% of leads - more than all other social platforms combined!
Even if you don't have a direct sales model lined up for social media, just being active on the channels your audience use is worthwhile, as you can boost brand awareness by publishing valuable content and interacting with prospects.
Over time, this will help establish your brand and drive traffic to your website. From there, the leads will come.
Leading Social Media Management Providers
Hootsuite
Oktopost
Buffer
Sprinklr

Ancillary Tools for Lead Generation
The tools above are crucial for successful marketing in the digital age. You should have all five of them in play if nothing else.
If you have the resources to expand your lead generation efforts, here are two more tools worth investing in:
Ad Tech
Paid advertising is quickly gaining momentum. Knowing how to maximize your advertising spend comes down to smart targeting and finding qualified leads.
Top Ad Tech Vendors:
Google Ads
AdSense
Demandbase (account-based)
Analytics
The best marketing automation platforms will offer analytics tools that enable you to track performance and monitor the behaviors of your site visitors. This analysis can be used to gauge engagement across many channels, including social media posts, emails, and landing pages.
If you want a standalone service to dig deep, consider the best the industry has to offer.
Top Analytics Vendors
Google Analytics
Clicky
Kissmetrics
Crazy Egg

Lead Generation Tools Elevate Make Profits a Reality
Developing a great lead generation technology stack is a vital aspect of modern marketing, but it is not the be all and end all. Your business can't simply throw money at a lot of advanced software and sit back and expect the profits to roll in.
To succeed with digital marketing, you need to craft your brand image and deliver valuable, targeted content that your customers will love.
By finding the balance between a personalized, customer-centric brand, and innovative technology that offers deep insights on your prospects, you can optimize your sales and marketing strategies to generate more leads on a consistent basis.