There's no escaping it. Video content is taking over.
All you need to do is have a quick scroll through your social media feeds and you'll see just how prevalent the medium has become.
Many B2B companies are already on board, experimenting with a video marketing strategy to connect with their audiences in innovative new ways.
But here's the thing:
Video content is not just a trend.
Studies show that video marketing is on the rise, with 81% of businesses use it in 2018, compared to 63% the year before.
So, how can you reap rewards with a better video marketing strategy?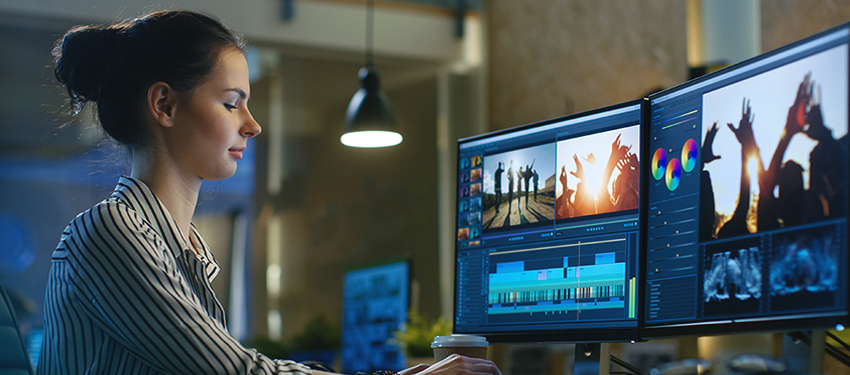 5 B2B Video Marketing Strategies to Boost Engagement
Wyzowl reported that 85% of people want to see more videos from brands, and more than 70% would prefer to use video to learn about products and services.
You just need to know how best to use this powerful channel. Here are five effective ways to drive engagement with video marketing.
1. Customer Testimonials
For many years, testimonials have been an integral part of marketing. This applies to businesses in a wide range of industries, so it doesn't surprise that B2B marketers are using them in video today.
In fact, you may already use testimonials in some form, such as on your website to leverage social proof with your audience.
More than 80% of people seek recommendations from their friends or family before they make a purchase.
Consumers trust each other more than they trust brands. By using customer testimonials in your video marketing strategy, you don't just engage more people, but you'll earn their trust.
It isn't hard to create a simple testimonial video, as the time and money spent on planning really don't go far past the stage of "point and shoot" while your customer is talking. If you have a bigger budget, ramping up your production by using additional shots, angles, and slick editing techniques are all options you may consider to really bolster the impact of your videos.
Due to the low cost and ease of creation, customer testimonials are a fantastic way to get started with video marketing in B2B.
2. Case Studies
In a similar way to testimonials, case study videos are about using past customers' experiences to foster trust with new prospects. However, they go much deeper than a simple sound bite or a quick comment.
When Slack hired a production company to make a promotional video for their office communications app, the production team fell in love with it. They realized it was just what they needed.
And so, the promotional video turned into a short, yet brilliant case study video for Slack, showing everything it could offer, and also encapsulated the casual tone that Slack is going for.
Impressive metrics are a go-to for many B2B companies looking to strike a chord with prospective new clients. However, it's not all about numbers. With case study videos, you can really captivate prospects in a way that no report will.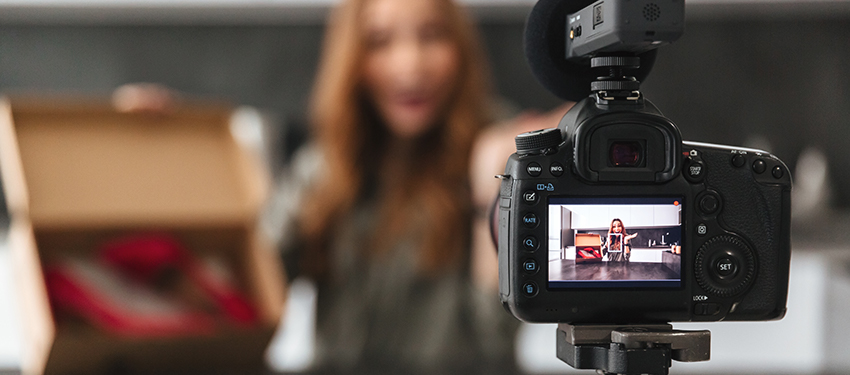 3. Product Demos
In the B2B space, product demos are arguably the most popular way companies use video content.
Considering that more than 50% of consumers claim that product videos make them more confident in making online purchases, it's easy to see why companies are focusing on them.
However, that's easy for companies to sell directly to consumers, but how does this video marketing strategy translate to B2B?
If you're selling complex software or advanced solutions, video content can take laborious text and transform it into an engaging, insightful video that is much easier for people to understand.
Once people understand how your product works, and how it can benefit them, they are much more likely to consider buying it.
4. Animated Videos
Some B2B brands may find that video marketing still doesn't break down their products to a level that can be easily understood. This is often the case with companies that have very technical products, and so they need to go further with the visual explanations.
For this, animation can be a savior, as it can make complex solutions seem easy to follow. Furthermore, where large blocks of text deter people, smart graphics keep people interested and make larger concepts easy to digest.
The perfect example is HubSpot, who released a short, animated video that became a key part of their B2B video marketing strategy.
With few of their competitors making use of video marketing in this way, the already dominant force in inbound marketing was able to stand out from the pack with great use of animations.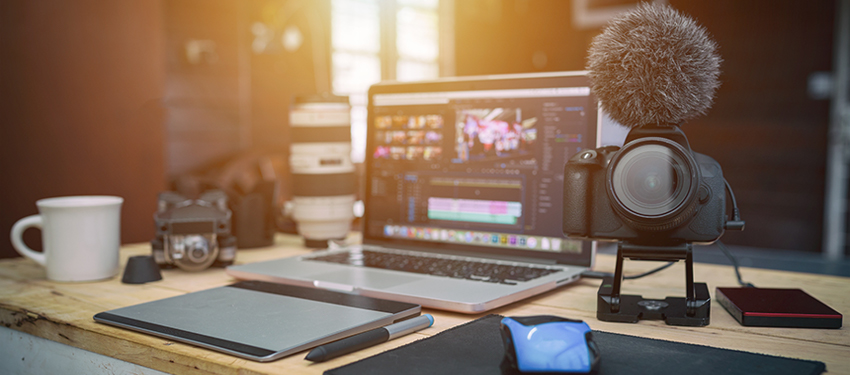 5. Company Culture Insights
There is much more to your company than the products or services you offer. A lot of companies are yet to realize that, much to their detriment.
People need to be able to trust brands before they buy anything. AdWeek found that
91% of consumers
will reward brands for showing authenticity.
By publishing videos that give your customer base a peek behind the scenes, your audience can get to know the people behind the business, and learn a little more about the company culture.
This style of video marketing is a great way to give your employees a voice, and you can show customers what goes on in the office.
Ultimately, this style of B2B video marketing humanizes your brand. This helps lower any barriers between your brand and your customers, as they'll see you aren't just another faceless corporation after their wallets.
Why Video Marketing in B2B is Crucial ?
As technology improves, it's easier than ever before to create high-quality videos and market them to global audiences through social platforms.
B2B brands can reach more people by using video, and here's the thing:
People want to see more videos from brands.
By improving your video marketing strategy, your business can build trust with customers. You open a portal into your company culture and present the value you are offering in ways that text or still images simply can't accomplish.
Best of all, you humanize your brand, which helps forge stronger connections with the people you are trying to serve.
Video is here to stay. It's time your company starting putting the latest video marketing trends to work.